LENT AND FASTING
Pope Benedict XVI, Shepherd of Truth
Notable quotations from Pope Benedict XVI and official teachings of the Roman Catholic Church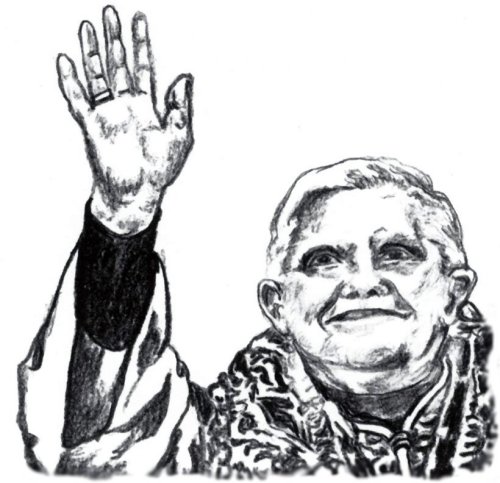 "EXPERIENCE GOD'S POWER"
At the beginning of Lent, which constitutes an itinerary of more intense spiritual training, the Liturgy sets before us ... three penitential practices that are very dear to the biblical and Christian tradition — prayer, almsgiving, fasting — to prepare us to better celebrate Easter and thus experience God's power.
FOCUS ON FASTING
I wish to focus my reflections especially on the value and meaning of fasting.... Lent recalls the forty days of our Lord's fasting in the desert, which He undertook before entering into His public ministry.
"A SERIOUS BATTLE"
Jesus ... through prayer and fasting, prepared Himself for the mission that lay before Him, marked at the start by a serious battle with the tempter.
"A GREAT HELP"
The Sacred Scriptures and the entire Christian tradition teach that fasting is a great help to avoid sin and all that leads to it.
"FRIENDSHIP WITH GOD"
Since all of us are weighed down by sin and its consequences, fasting is proposed to us as an instrument to restore friendship with God.
"INTIMACY WITH THE LORD"
The faithful practice of fasting contributes ... to conferring unity to the whole person, body and soul, helping to avoid sin and grow in intimacy with the Lord.
"SATISFY THE DEEPEST HUNGER"
Denying material food ... nurtures an interior disposition to listen to Christ and be fed by His saving word. Through fasting and praying, we allow Him to come and satisfy the deepest hunger that we experience in the depths of our being: the hunger and thirst for God.
OPEN YOUR EYES
At the same time, fasting is an aid to open our eyes to the situation in which so many of our brothers and sisters live...Voluntary fasting enables us to grow in the spirit of the Good Samaritan, who bends low and goes to the help of his suffering brother....
"COMPLETE GIFT OF SELF"
The ultimate goal of fasting is to help each one of us ... to make the complete gift of self to God.
(Source: Message for Lent, dated 12/11/2008)
Published by: Presentation Ministries, 3230 McHenry Ave., Cincinnati, OH 45211, (513) 662-5378, www.presentationministries.com