CHRISTIAN HOPE
Pope Benedict XVI, Shepherd of Truth
Notable quotations from Pope Benedict XVI and official teachings of the Roman Catholic Church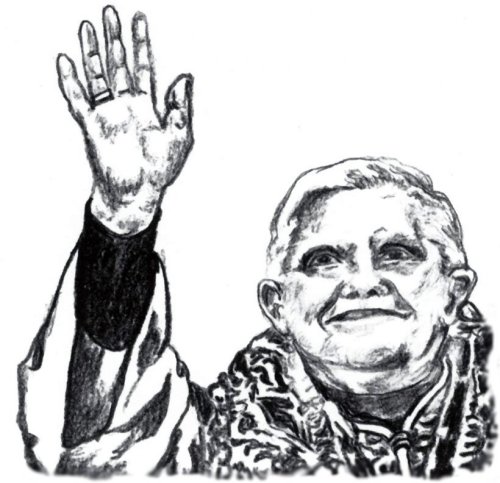 HOPE AND SALVATION
In hope we were saved, says St. Paul to the Romans , and likewise to us (Rom 8:24) (1)
"NEW LIFE"
The one who has hope lives differently; the one who hopes has been granted the gift of a new life. (2)
KNOW GOD, RECEIVE HOPE
To come to know God — the true God — means to receive hope. We who have always lived with the Christian concept of God, and have grown accustomed to it, have almost ceased to notice that we possess the hope that comes from a real encounter with this God. (3)
"WITHOUT HOPE"
Man needs God, otherwise, he remains without hope. (23)
TRUE HOPE
Man's great, true hope which holds firm is spite of all disappointments can only be God — God Who has loved us, and Who continues to love us "to the end," until all "is accomplished." (cf Jn 13:1 and 19:30). (27)
"THE FOUNDATION OF HOPE"
God is the foundation of hope; ... God Who has a human face e and Who has loved us to the end, each one of us and humanity in its entirety. (31)
"SPURRED ON BY HOPE"
[God's] love alone gives us the possibility of soberly persevering day by day, without ceasing to be spurred on by hope, in a world which by its very nature is imperfect. (31)
PRAYER AND HOPE
A first essential setting for learning hope is prayer. When no one listens to me any more, God still listens to me. (32)
(Source: Encyclical Spe Salvi, 11/30/07)
Published by: Presentation Ministries, 3230 McHenry Ave., Cincinnati, OH 45211, (513) 662-5378, www.presentationministries.com