THE RISEN JESUS
Pope Benedict XVI, Shepherd of Truth
Notable quotations from Pope Benedict XVI and official teachings of the Roman Catholic Church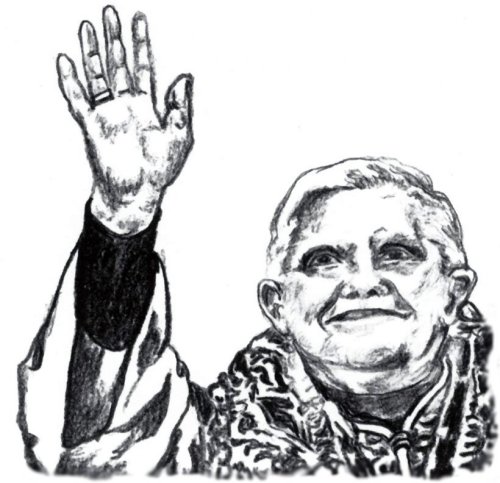 "IMMENSE MYSTERY"
Christ is risen! The liturgy devotes to this immense mystery not only a day — it would be too little for such joy— but at least 50 days, that is, the entire Easter season, which ends with Pentecost.
DON'T BE AFRAID
The Risen One ... repeats to us today ... not to be afraid to become messengers of the proclamation of His Resurrection.
"NOTHING TO FEAR"
Those who encounter the Risen Jesus and entrust themselves docilely to Him have nothing to fear. This is the message that Christians are called to spread to the very ends of the earth.
"A RENEWED WITNESS"
Humanity today expects from Christians a renewed witness to the resurrection of Christ; it needs to encounter Him and to know Him as true God and true man.
"MANY OPPORTUNITIES"
In our daily lives ... there are so many opportunities to proclaim this faith of ours to others, simply and with conviction...
"MORE URGENT THAN EVER"
...It is more urgent than ever that the men and women of our age know and encounter Jesus, and, also thanks to our example, allow themselves to be won over by Him.
"WORTHY OF FAITH"
Only a God Who loves us to the extent of taking upon Himself our wounds and our pain, especially innocent suffering, is worthy of faith.
"THE EYES OF HOPE"
Through the wounds of the Risen Christ, we can see the evils which afflict humanity with the eyes of hope.
"SUPERABUNDANCE OF HIS GRACE"
...By His rising the Lord has not taken away suffering and evil from the world but has vanquished them at their roots by the superabundance of His grace.
LOVE, PEACE, AND JOY
He has countered the arrogance of evil with the supremacy of His love. He has left us the love that does not fear death, as the way to peace and joy.
(Sources: Urbi et Orbi Message - Easter, 2007, Regina Caeli 4/9/07)
Published by: Presentation Ministries, 3230 McHenry Ave., Cincinnati, OH 45211, (513) 662-5378, www.presentationministries.com