CHRISTIAN JOY
Pope Benedict XVI, Shepherd of Truth
Notable quotations from Pope Benedict XVI and official teachings of the Roman Catholic Church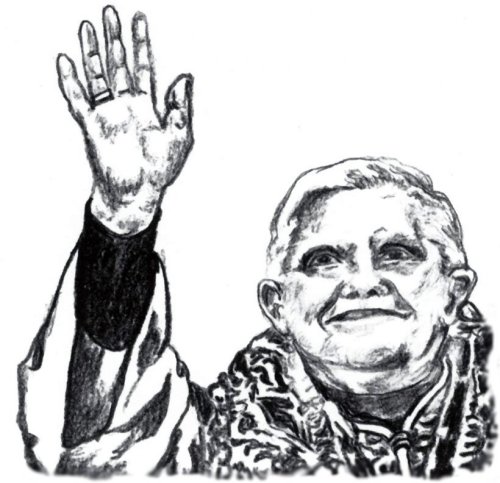 "IMPORTANT WITNESS"
In a world of sorrow and anxiety, joy is an important witness to the beauty and reliability of the Christian faith.
"AUTHENTIC AND ENDURING"
The Church's vocation is to bring joy to the world, a joy that is authentic and enduring, the joy proclaimed by the angels to the shepherds on the night Jesus was born ...
GOD WANTS TO SHARE
God wants us to share in His own divine and eternal joy, and He helps us to see that the deepest meaning and value of our lives lie in being accepted, welcomed and loved by Him.
JESUS IS OUR JOY
God's infinite love for each of us is fully seen in Jesus Christ. The joy we are searching for is to be found in Him.
"IMMENSE INNER JOY"
An encounter with Jesus always gives rise to immense inner joy.
OPEN TO GOD'S LOVE
Christian joy consists of being open to God's love and belonging to Him.
NEVER SAD
Christians can never be sad, for they have met Christ, Who gave His life for them.
GOD'S WORD AND JOY
To seek the Lord and find Him in our lives also means accepting His word, which is joy for our hearts.
JOY AND LOVE
... Joy is intimately linked to love. They are inseparable gifts of the Holy Spirit ... Love gives rise to joy, and joy is a form of love.
YOU ARE NOT ALONE
Christians are men and women who are truly happy because they know they are not alone. They know that God is always holding them in His hands.
(Source: Message for World Youth Day, dated 3/15/2012)
Published by: Presentation Ministries, 3230 McHenry Ave., Cincinnati, OH 45211, (513) 662-5378, www.presentationministries.com