YOUTH AND JOY FREEDOM
Pope Benedict XVI, Shepherd of Truth
Notable quotations from Pope Benedict XVI and official teachings of the Roman Catholic Church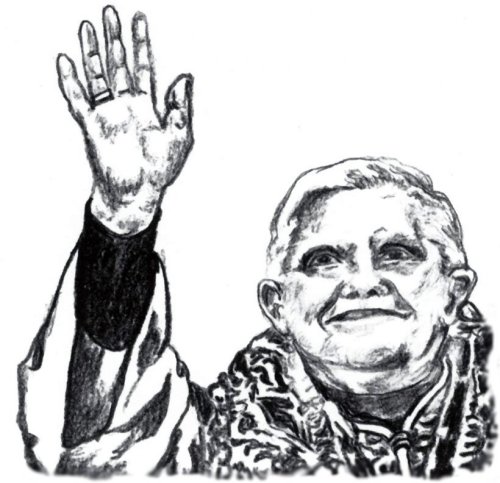 "IMMENSE JOY"
Joy is at the heart of Christian experience. At each World Youth Day we experience immense joy, the joy of communion, the joy of being Christian, the joy of faith.
"JOY AND HOPE"
In these difficult times, so many young people all around you need to hear that the Christian message is a message of joy and hope!
STAKE YOUR LIFE ON JESUS
The discovery and preservation of spiritual joy is the fruit of an encounter with the Lord. Jesus asks us to follow Him and to stake our whole life on Him
MAKE SPACE FOR JESUS
... Do not be afraid to risk your lives by making space for Jesus Christ and His Gospel. This is the way to find inner peace and true happiness.
"JOY IN THE LORD"
Seek joy in the Lord: for joy is the fruit of faith. It is being aware of His presence every day...
GOD'S WORD AND JOY
God's word reveals the wonders that He has accomplished throughout human history, it fills us with joy, and it leads to praise and worship.
"LASTING JOY"
To have lasting joy we need to live in love and truth. We need to live in God.
JOY AND FORGIVENESS
Dear young people, have frequent recourse to the Sacrament of Penance and Reconciliation! It is the sacrament of joy rediscovered. Ask the Holy Spirit for the light needed to acknowledge your sinfulness and ask for God's forgiveness.
"MISSIONARIES OF JOY"
... I ... encourage you to be missionaries of joy... Go and tell other young people about your joy at finding the precious treasure which is Jesus Himself.
"SHOW THE WORLD"
It is up to you, young followers of Christ, to show the world that faith brings happiness and a joy which is true, full and enduring.
(Source: Message for World Youth Day, dated 3/15/2012)
Published by: Presentation Ministries, 3230 McHenry Ave., Cincinnati, OH 45211, (513) 662-5378, www.presentationministries.com