FAITH AND DISCIPLESHIP
Pope Benedict XVI, Shepherd of Truth
Notable quotations from Pope Benedict XVI and official teachings of the Roman Catholic Church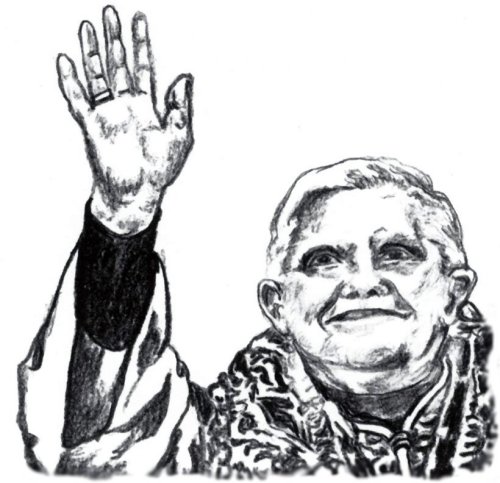 SURRENDER TO GOD
Faith does not simply provide information about Who Christ is; rather, it entails a personal relationship with Christ, a surrender of our whole person with all our understanding, will and feelings, to God's self-revelation.
GROWING IN FAITH
...Faith...must become constantly stronger, deeper and more mature, to the extent that it leads to a closer and more intense relationship with Jesus.
RESPOND TO JESUS
Say to [Jesus]: "Jesus, I know that You are the Son of God, Who have given Your life for me. I want to follow You faithfully and to be led by Your word. You know me and You love me. I place my trust in You and I put my whole life into Your hands. I want You to be the power that strengthens me and the joy which never leaves me."
JESUS AND THE CHURCH
...Following Jesus in faith means walking at His side in the communion of the Church. We cannot follow Jesus on our own. Anyone who would be tempted to do so...will risk never truly encountering Jesus, or will end up following a counterfeit Jesus.
MUTUAL SUPPORT
Having faith means drawing support from the faith of your brothers and sisters, even as your own faith serves as a support for the faith of others.
WITNESS FOR JESUS
Friendship with Jesus will...lead you to bear witness to the faith wherever you are, even when it meets with rejection or indifference.
SHARE THE JOY
...Do not keep Christ to yourselves! Share with others the joy of your faith. The world needs the witness of your faith, it surely needs God.
(Source: Homily, World Youth Day Mass, August 21, 2011, Madrid, Spain)
Published by: Presentation Ministries, 3230 McHenry Ave., Cincinnati, OH 45211, (513) 662-5378, www.presentationministries.com