WORLD YOUTH DAY 2010
Pope Benedict XVI, Shepherd of Truth
Notable quotations from Pope Benedict XVI and official teachings of the Roman Catholic Church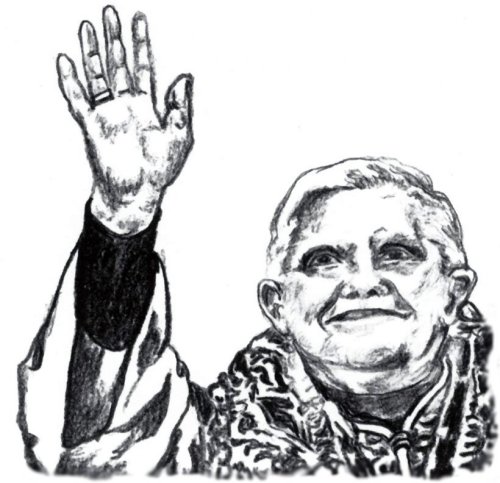 JESUS LOVES YOU!
...Christianity is not primarily a moral code. It is an experience of Jesus Christ Who loves each of us personally, young and old, poor and rich. He loves us even when we turn away from Him.
SHARE JESUS WITH OTHERS
In this love we find the source of all Christian life and the basic reason for evangelization: if we have really encountered Jesus, we cannot help but bear witness to Him before those who have not yet met His gaze!
"LIVE A BEAUTIFUL LIFE"
We are called to eternity. God created us to be with Him for ever. This will help you make meaningful decisions and live a beautiful life.
"LISTEN TO GOD"
In order to discover the life-project that will make you completely happy, listen to God. He has a loving plan for each one of you. You can confidently ask Him: "Lord, what is Your plan ... for my life? What is Your will? I want to carry it out."
"BRING REAL HOPE TO THE WORLD!"
The future is in the hands of those who know how to seek and find sound reasons for life and hope. If you are willing, the future lies in your hands, because the talents and gifts that the Lord has placed in your hearts, shaped by an encounter with Christ, can bring real hope to the world!
"FAITH IN HIS LOVE"
It is faith in His love that, by making you stronger and more generous, will give you courage to face serenely the path of life and to take on family and professional responsibilities.
LEARN ABOUT THE SAINTS
In this Year for Priests, I ask you to learn about the lives of the saints, and in particular of those saints who were priests. You will see how God was their guide and how they made their way through each day in faith, in hope and in love.
"CHRIST IS CALLING YOU"
Christ is calling each of you to work with Him and to take up your responsibilities in order to build the civilization of love. If you follow His Word, it will light up your path and lead you to high goals that will give joy and full meaning to your lives.
(Source: Message for World Youth Day, dated 2/22/2010)
Published by: Presentation Ministries, 3230 McHenry Ave., Cincinnati, OH 45211, (513) 662-5378, www.presentationministries.com