YOUTH AND HOPE
Pope Benedict XVI, Shepherd of Truth
Notable quotations from Pope Benedict XVI and official teachings of the Roman Catholic Church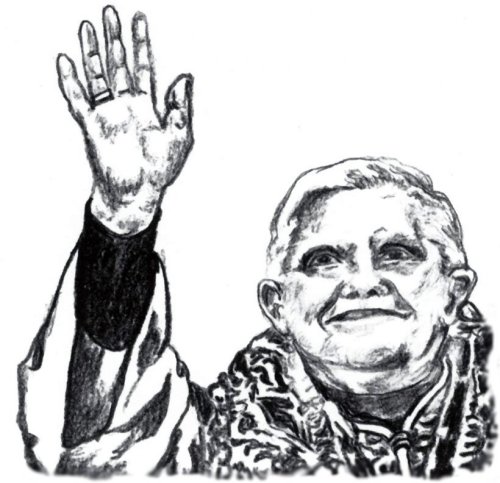 "FIRM AND RELIABLE"
The question of hope is truly central to our lives as human beings and our mission as Christians, especially in these times. We are all aware of the need for hope, not just any kind of hope, but a firm and reliable hope.
"A SPECIAL TIME OF HOPE"
Youth is a special time of hope because it looks to the future with a whole range of expectations. When we are young we cherish ideals, dreams and plans. Youth is the time when decisive choices concerning the rest of our lives come to fruition.
NO GUARANTEE
Experience shows that personal qualities and material goods are not enough to guarantee the hope which the human spirit is constantly seeking.
"THE CRISIS OF HOPE"
The crisis of hope is more likely to affect the younger generations. In socio-cultural environments with few certainties, values or firm points of reference, they find themselves facing difficulties that seem beyond their strength.
"ABOUND IN HOPE"
The main task for us all is that of a new evangelization aimed at helping younger generations to rediscover the true face of God, Who is Love. To you ... who are in search of a firm hope, I address the ... words that Saint Paul wrote ...: "May the God of hope fill you with all joy and peace in believing, so that you may abound in hope by the power of the Holy Spirit."
PEOPLE OF HOPE
Prayer is the gift of the Spirit that makes us men and women of hope, and our prayer keeps the world open to God ...
"WITNESSES TO THE RISEN CHRIST"
Follow the example of Paul and be witnesses to the Risen Christ! Make Christ known...to those who are in search of "the great hope" that would give meaning to their lives.
COMMUNICATE THE HOPE OF JESUS
If Jesus has become your hope, communicate this to others with your joy and your spiritual, apostolic and social engagement. Let Christ dwell within you, and having placed all your faith and trust in Him, spread this hope around you. Make choices that demonstrate your faith.
(Source: Message for World Youth Day, issued February 22, 2009)
Published by: Presentation Ministries, 3230 McHenry Ave., Cincinnati, OH 45211, (513) 662-5378, www.presentationministries.com