MISSION AND EVANGELIZATION
Pope Benedict XVI, Shepherd of Truth
Notable quotations from Pope Benedict XVI and official teachings of the Roman Catholic Church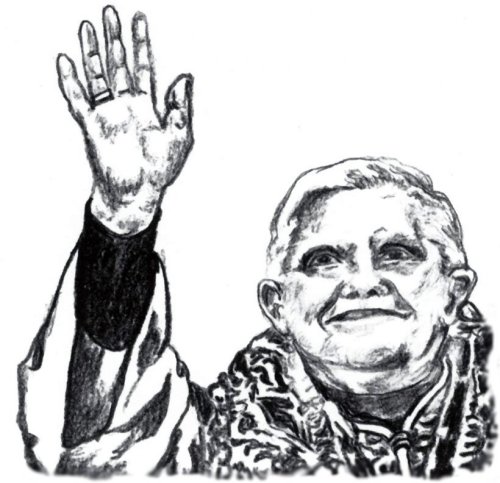 "ABSOLUTE PRIORITY"
The missionary mandate continues to be an absolute priority for all baptized persons who are called to be "servants and apostles of Christ Jesus" at the beginning of this millennium.
"PRESSING AND URGENT"
St. Paul had understood well that only in Christ can humanity find redemption and hope. Therefore, he perceived that the mission was pressing and urgent to "proclaim the promise of life in Christ Jesus" (2 Tm 1;1), "our hope" (1 Tm 1:1), so that all peoples could be co-heirs and co-partners in the promise through the Gospel (cf. Eph 3:6).
"URGENT DUTY"
It is ... an urgent duty for everyone to proclaim Christ and His saving message. St. Paul said, "Woe to me if I do not preach it [the Gospel]!" (1 Cor 9:16).
RESPONSE TO LOVE
By looking at St. Paul's experience, we understand that missionary activity is a response to the love with which God loves us. His love redeems us and prods us to the missio ad gentes.
LOVE FROM THE HEART OF JESUS
...It is God ... Who leads the Church towards the frontiers of humanity and calls the evangelizers to drink "from the original source, which is Jesus Christ, from Whose pierced hear flows the love of God" (Deus Caritas Est, n. 7).
"WAITING FOR THE GOSPEL"
Today there are countless people who are waiting for the Gospel, those who are thirsting for hope and love.
"CONSTANT AID"
Let us set sail in the vast sea of the world and, following Jesus' invitation, let us cast our nets without fear, confident in His constant aid.
(Source: Message for World Mission Sunday, dated 5/11/08)
Published by: Presentation Ministries, 3230 McHenry Ave., Cincinnati, OH 45211, (513) 662-5378, www.presentationministries.com