GRANDPARENTS
Pope Benedict XVI, Shepherd of Truth
Notable quotations from Pope Benedict XVI and official teachings of the Roman Catholic Church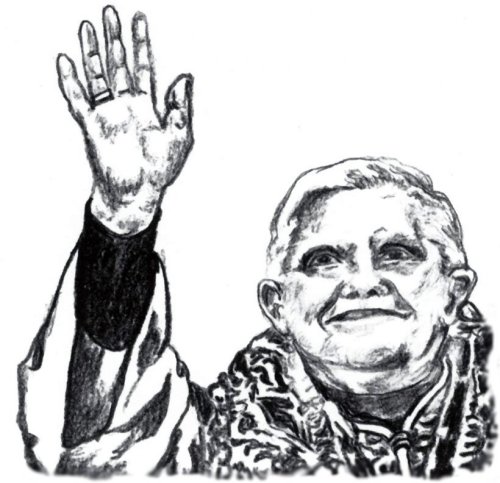 "A TREASURE"
"In no way should [grandparents] ever be excluded from the family circle. They are a treasure which the younger generations should not be denied, especially when they bear witness to their faith." (Address at the Fifth World Meeting of Families, Valencia, July 8, 2006).
SPECIAL ATTENTION
The Church has always paid special attention to grandparents, recognizing them as a great treasure from both the human and social, as well as religious and spiritual viewpoints.
"IMPORTANT ROLE"
In the past, grandparents had an important role in the life and growth of the family. Even with their advancing age they continued to be present with their children, their grandchildren and even their great-grandchildren, giving a living witness of caring, sacrifice and a daily gift of themselves without reserve.
WITNESSES OF HISTORY
They were witnesses of a personal and community history that continued to live on in their memories and in their wisdom.
"BETTER VALUED"
It is necessary to join forces to defeat together all forms of marginalization, for it is not only they — grandfathers, grandmothers, senior citizens — who are being injured by the individualistic mindset, but everyone. If grandparents, as is often said and on many sides, are a precious resource, it is necessary to put into practice coherent choices that allow them to be better valued.
"THE LIGHT OF THE TRUTH"
Old age, with its problems that are also linked to the new family and social contexts because of modern development, should be evaluated carefully and always in the light of the truth about man, the family, and the community. It is always necessary to react strongly to what dehumanizes society.
"THE JOY OF LIVING"
May grandparents return to being a living presence in the family, in the Church and in society. With regard to the family, may grandparents continue to be witnesses of unity, of values founded on fidelity and of a unique love that gives rise to faith and the joy of living.
(Source: Address to Pontifical Council for the Family, April 5, 2008)
Published by: Presentation Ministries, 3230 McHenry Ave., Cincinnati, OH 45211, (513) 662-5378, www.presentationministries.com