THE MEDIA
Pope Benedict XVI, Shepherd of Truth
Notable quotations from Pope Benedict XVI and official teachings of the Roman Catholic Church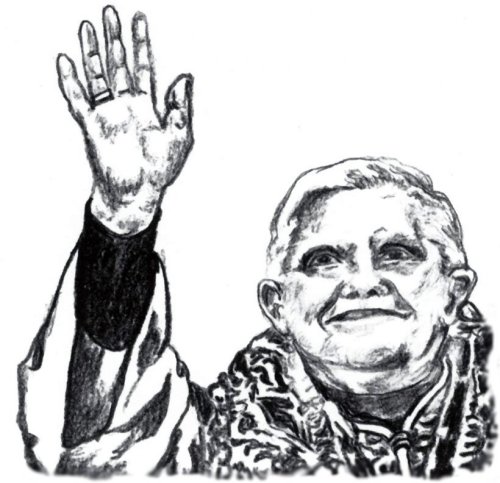 "INTEGRAL PART"
There is no area of human experience, especially given the vast phenomenon of globalization in which the media have not become an integral part of interpersonal relations and of social, economic, political and religious development.
POTENTIAL OR PROBLEMS?
In view of their meteoric technological evolution, the media have acquired extraordinary potential, while raising new and hitherto unimaginable questions and problems.
"GREATER JUSTICE AND SOLIDARITY"
The media, taken overall, are not only vehicles for spreading ideas: they can and should also be instruments at the service of a world of greater justice and solidarity.
DEFEND HUMAN PERSON
It is essential that social communications should assiduously defend the person and fully respect human dignity.
"TRUE SCOURGES"
The media must avoid becoming spokesmen for economic materialism and ethical relativism, true scourges of our time.
DEFEND THE TRUTH
Instead they can and must contribute to making known the truth about humanity, and defending it against those who tend to deny or destroy it.
"COURAGEOUS COMMUNICATORS"
Let us ask the Holy Spirit to raise up courageous communicators and authentic witnesses to the truth, faithful to Christ's mandate and enthusiastic for the message of the faith, communicators who will "interpret modern cultural needs, committing themselves to approaching the communications age not as a time of alienation and confusion, but as a valuable time for the quest for the truth and for developing communion between person and peoples" (John Paul II, ...11/9/02).
(Source: Message for World Communications Day, dated 1/24/08)
Published by: Presentation Ministries, 3230 McHenry Ave., Cincinnati, OH 45211, (513) 662-5378, www.presentationministries.com