CHILDREN AND THE MEDIA
Pope Benedict XVI, Shepherd of Truth
Notable quotations from Pope Benedict XVI and official teachings of the Roman Catholic Church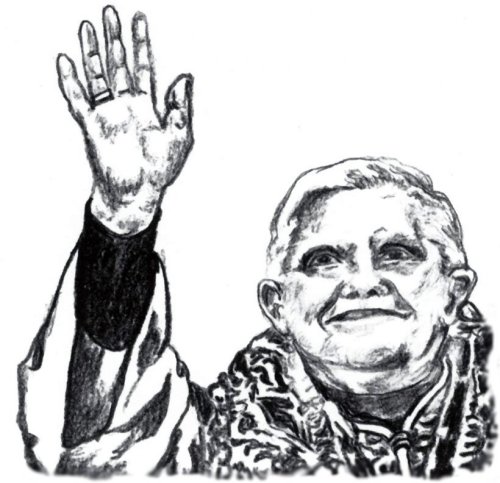 "CHILDREN, MEDIA, AND EDUCATION"
The relationship of children, media, and education can be considered from two perspectives: the formation of children by the media; and the formation of children to respond appropriately to the media.
"PARENTS, CHILDREN, AND SCHOOL"
Educating children to be discriminating in their use of the media is a responsibility of parents, Church, and school.
"PRIMARY IMPORTANCE"
The role of parents is of primary importance. They have a right and duty to ensure the prudent use of the media by training the conscience of their children to express sound and objective judgments which will then guide them in choosing or rejecting programs available...
COMMUNITY SUPPORT
...Parents should have the encouragement and assistance of schools and parishes in ensuring that this difficult, though satisfying, aspect of parenting is supported by the wider community.
POSITIVE EDUCATION
Media education should be positive. Children exposed to what is aesthetically and morally excellent are helped to develop appreciation, prudence and the skills of discernment. Here it is important to recognize the fundamental value of parents' example and the benefits of introducing young people to children's classics in literature, to the fine arts and to uplifting music.
FORMATION IN FREEDOM
...Media education requires formation in the exercise of freedom. This is a demanding task. So often freedom is presented as a relentless search for pleasure or new experiences. Yet this is a condemnation not a liberation! True freedom could never condemn the individual...to an insatiable quest for novelty.
"AUTHENTIC FREEDOM"
...Authentic freedom is experienced as a definitive response to God's "yes" to humanity, calling us to choose ... all that is good, true and beautiful.
APPEAL TO MEDIA LEADERS
I appeal to the leaders of the media industry to educate and encourage producers to safeguard the common good, to uphold the truth, to protect individual human dignity and promote respect for the needs of the family.
(Source: Message for World Communications Day, issued 1/24/07)
Published by: Presentation Ministries, 3230 McHenry Ave., Cincinnati, OH 45211, (513) 662-5378, www.presentationministries.com