DIVINE MERCY
Pope Benedict XVI, Shepherd of Truth
Notable quotations from Pope Benedict XVI and official teachings of the Roman Catholic Church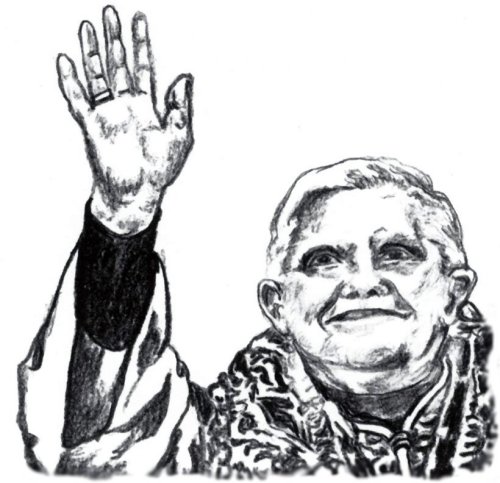 "PUTS AN END TO EVIL"
It is mercy that puts an end to evil. In it is expressed God's special nature – His holiness, the power of truth and love.
"THE GARMENT OF LIGHT"
Mercy is the garment of light which the Lord has given us in Baptism.
GLAD TIDINGS TO THE WORLD
We must not allow this light to be extinguished: on the contrary, it must grow within us every day and thus bring to the world God's glad tidings.
THE POWER OF JESUS
The Spirit of Jesus Christ is the power of forgiveness. He is the power of Divine Mercy. He makes it possible to start all over again – ever anew.
FRIENDSHIP WITH JESUS
The friendship of Jesus Christ is the friendship of the One Who makes us people who forgive, the One Who also forgives us, raises us ceaselessly from our weakness and in this very way educates us, instills in us an awareness of the inner duty of love, of the duty to respond with our faithfulness to His trust.
"WOUNDED OUT OF LOVE"
The Lord took His wounds with Him to eternity. He is a wounded God; He let Himself be injured through His love for us. His wounds are a sign for us that He understands and allows us to be wounded out of love for us
"WOUNDED FOR OUR SAKE"
These wounds of His: how tangible they are to us in the history of our time! Indeed, time and again He allows Himself to be wounded for our sake. What certainty of His mercy, what consolation do His wounds mean for us! And what security they give us regarding His identity: "My Lord and my God!" And what a duty they are for us, the duty to allow ourselves in turn to be wounded for Him!
(Source: Homily, April 15, 2007)
Published by: Presentation Ministries, 3230 McHenry Ave., Cincinnati, OH 45211, (513) 662-5378, www.presentationministries.com